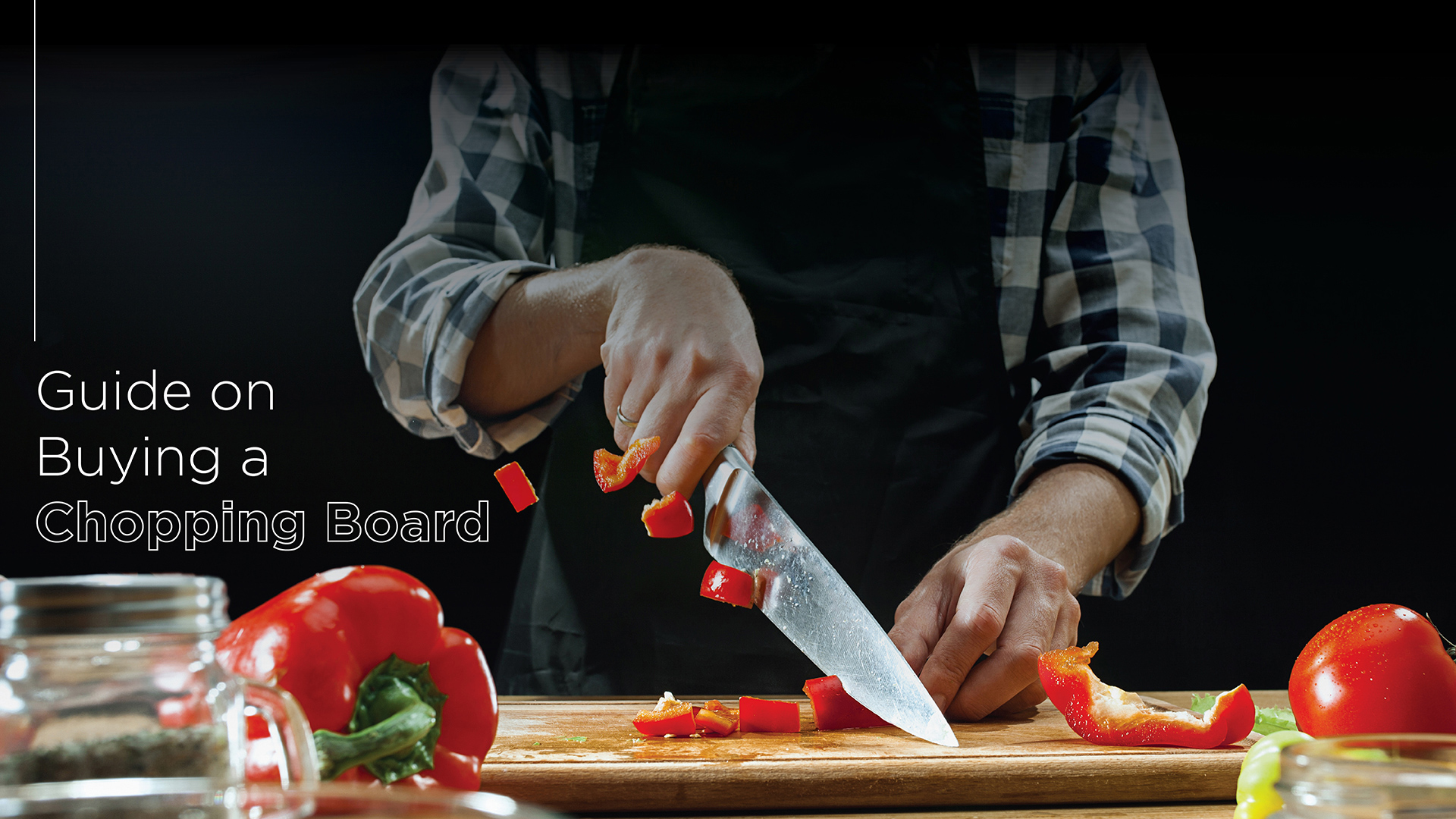 Chopping boards can be used to cut fruits, vegetables, cheese, and other food items. Sometimes a cutting board can be used as a platter to serve food as food served on it looks fancy and tempting. From dicing vegetables to slicing meat, chopping boards can be used to the best. If you already have a chopping board, buy another one to use as a platter.
If you are not a regular cook, you still need a chopping board to chop cucumber for bagels or slice onions and tomatoes for toast. But buying the right chopping board can be daunting; today, we will guide you on how to buy the right one.
Remember that not all chopping boards are created equally. You can choose the right one for your kitchen based on your frequent use, material preference, and other factors.
Cutting boards not only help to chop veggies and other edible things easily but also keeps knives sharp. Plus, chopping boards keep the food free from contamination and protect the surface from scratches, scrapes, and stains.
Top Factors to Consider While Buying a Chopping Board
Size matters when it comes to shopping for the right chopping boards. The standard size of a chopping board is 12X18 inches in a rectangular shape. Before buying one, make sure to have clear answers to some questions. Have you tried to cut chicken on a small board? How frequently do you roast carves? How often do you chop veggies and fruits? Based on the answers to the above questions, you can order an ideal one for your home.
People do not replace their chopping boards as frequently as they change other consumable items in the kitchen. Nowaday get bamboo chopping boards. They are available in amazing designs and shapes. It is a strong wood, and the best part about it is its renewable nature.
A different range of chopping boards is available in the market based on their material type. Each comes with its own pros and cons.
Steel chopping boards

Bamboo chopping boards

Plastic chopping board

Rubber chopping boards

Silicone chopping boards
You can choose the right board for your kitchen based on your requirements and affordability.
Who doesn't like good-looking products in the kitchen? Almost love to have products that boost the beauty of the kitchen. It improves the image of your cooking in front of the guests. There are a variety of beautiful chopping boards available in the market.
Chopping boards are used to chop fruits, vegetables, meat, cheese, and much more. It is used for the entire family, including kids, and that is why the cutting board must be polish-free. How to check if it is polish-free or not? The majority of the polish is not wood safe. The surface need not be smooth. The wood absorbs some water after the first wash.
The kitchen is an integral part of the home; the chopping board plays a vital role in the overall hygiene of food preparation. It is said that an unclean chopping board is the favourite place of all bacteria that can cause an upset stomach and other infections.
The best way to clean it is to scrub it with soapy water and wash it with hot water. Once cleaned, make sure to dampen it with a clean cloth to stop bacterial growth. Store the board in the open space to avoid bacterial growth.
Budget is another important factor to consider while shopping for a chopping board. While wood chopping boards have a long lifespan but they are more expensive. The plastic board is the best option when you have a tight budget, but its lifespan is very short as knife shreds surface with multi cuts.
Bamboo is slightly less expensive than the wooden one. Various wooden boards are also available in cherry, walnut or maple wood. While investing, keep the use in mind, as for frequent use, you can invest in boards that offer a good lifespan, whereas plastic boards also work for less frequent use.
Do's and Don'ts to clean wood chopping board.
A well-cared cutting board lasts longer than expected. Read some quick dos and don'ts for better durability.
Don't use harsh chemicals to clean the chopping board;

Don't soak the board in the dishwasher as soaking causes the board to wrap;

Washboard immediately after use, especially when you are slicing meat or cutting meat;

Allow towel-dry the board to remove excess water;

Keep a separate board for veggie, cheese, and fruit chopping while separate one for meat, fish, or poultry;

Oil wooden board regularly.
Final Words
By the end of this article, we hope you have understood that a cutting board is necessary for the kitchen. One of the best cutting boards we would like to suggest is a bamboo chopping board. This bamboo chopping board is available at the EazyOnlineShop and adds style and a sleek look to your kitchen. Plus, the natural non-porous and resistant to bacterial properties of the bamboo make it an ideal choice.
FAQs
What is the durability of a chopping board?
The lifespan of the chopping board entirely depends on the type of chopping board; plastic boards have a shorter lifespan compared to wooden ones.
What are the features of an ideal chopping board?
A good chopping board should be easy to clean, non-fragile, low maintenance, light weighted, anti-slip feet, etc.
How many cutting boards does my kitchen need?
Ideally, you need two chopping boards, one for slicing meat and another for dicing veggies and fruits.